More Information

of the

Initiation

Course of Silk-screen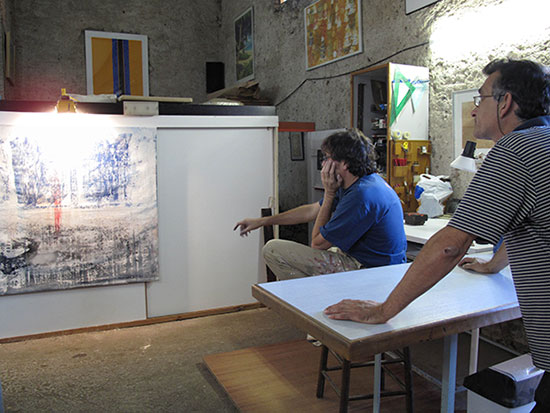 Who is it for?
This is the course for anyone with curiosity on Silk-screen technique.
SUBJECTS
The content of the course includes:
Introduction to Silk-screen technique.
Positive printing.
Creating screens.
Printing with solvent/water ink, to be decided by the group.
Materials to be used during the course are included.
COURSE DURATION
The course lasts 4 days, from 10am to 2pm and from 4pm to 7pm.
Inbetween classes, students can practice at the workshop.
NUMBER OF STUDENTS IN A COURSE
Maximumm 4 people per course
Students that provide a whole group will be granted a 10% discount.
PRICE OF THE COURSE
Price of the course for 1 student: 1550€.
Price of the course for 2 students: 825€ each student.
Price of the course for 3 students: 565€ each student.
Price of the course for 4 students: 440€ each student.
** Students who subscribe for a full group of 4 people will be granted a 10% discount.
NOT INCLUDED
Accomodation, transport and meals are not include. We offer information and advice on such services to help you planning your stay.
WHERE ARE WE?
Workshops will be held at Viladamat, Alt Empordà (Girona) 7 Km away from l'Escala.
Participants will be able to seize the sun and the beach during free time.
REGISTRATION
Send a confirmation message through our Contact Form.
Downpayment 20% at registration. The rest 80% to be payed at the beginning of the course.